About G&G Group of Companies
Group strength's is identifying right business models run by good JV promoters through strategic investments
Group identifies and invests in companies with under utilised assets/capacities with opportunities to turnaround and unlock intrinsic value
Group has team of highly experienced and qualified professionals to manage businesses/investments
Group is culturally committed to ensure all business activities are environmentally sustainable
Group spends substantial amount on R &D in areas of Renewable energy and Sustainable living
Group's Charitable Foundation supports educational & healthcare institutions that supplies & delivers services totally free of charge.
Our Management Board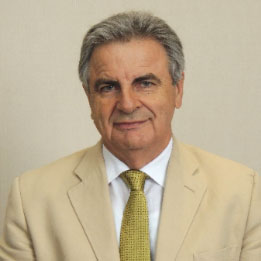 Mr. Gary Seaton
Mr. Gary Seaton is from Brisbane, Australia. He has over 38 years of experience in the field of International business operations. Mr. Gary, a Social entrepreneur, currently the Chairman of G&G Group of Companies which has operations in Singapore, Malaysia, Sri Lanka, Africa, India and Australia predominately in the Agricultural , Commodities and Renewable Energy Sector. Mr. Gary is also the Director of Energreen Nutrition & Bioenergy plantations. He is part of the Investment Committee of Global Clean Energy Fund
He presides over a number of social and environmental organizations including Quest 2025 which is an environmental Education Trust. He is also was a keen sportsman and has represented the state of NSW in both Hockey and Rugby. His philosophies in social justice have made him a Trustee for several schools both in Australia and overseas
Mr. Kishore
Kishore Parikh, Singapore, is a self-made businessman, founded Trusha Group of companies and built a prominent trading house early in his career. He has over 45 years of market experience in International Trade and his global experience diverges across the product range from vessels to cement, textiles to timber, railway supplies to metals. His passion is to mentor young minds and during past 4 decades, the next generation has progressed with his guidance to become promising entrepreneurs.
Over the years, he has gained specialised knowledge in the area of Logistics, Banking, Finance, Shipping and Compliance across the globe. He currently heads the Group which has operations in Singapore, USA, Trinidad and India.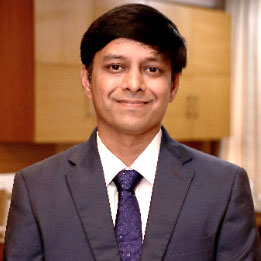 Mr. K. Gowri Shankar
Mr. Gowri Shankar is a passionate and versatile Mechanical Engineer, Management, Clean energy professional, Corporate strategist with over 18 year's experience in developed and developing markets. He has extensively contributed to the renewable energy space (Solar & Hydro Power Plants), Warehouse & Agri-Commodity business space with hands on experience in structuring finance for Mergers & Acquisitions.
He is also an expert in business restructure and revamping strategies. Adept at negotiating with Governments, Vendors, Development Banks and Private Financing. He is currently Group Director - Investments & Strategy for G&G Group of Companies, Singapore. He is leading an experienced team in South East Asia, apart from successfully managing companies in the renewable energy & Agri commodities business space, also provides consultancy to businesses in South East Asia & India.
Recently he was awarded the "Distinguished Young Alumni of NIT ,Warangal". He obtained a Bachelor of Technology degree in Machine Designing and Automation Engineering from NIT Jalandhar, India and MBA in Marketing & Systems from NIT Warangal, India.
Mr. Gowri Shankar also holds Directorship in Hatton Plantations PLC (Srilanka) ,G&G Investments Holdings Pte Ltd ( Singapore), LotusEner Power Solutions Pvt Ltd( India ), G&G Infrastructure Development Pvt Ltd( India), Honest Advisory Pte Ltd(Singapore), Lotus Hydro Power PLC( Srilanka ), Lotus Renewable Energy Pvt Limited ( Srilanka), Thebuwana Hydro Power Pvt Limited (Srilanka), Stellenberg Hydro Power Pvt Limited (Srilanka), Halgranoya Hydro Power Pvt Limited (Srilanka), Zyrex Power Company Limited & HI – Tech Power System Pvt Limited (Srilanka), Mark Marine Services Pvt Ltd (Srilanka), G&G Agro Commodoties Pvt Ltd (Srilanka). He is also currently serving the Alumni President of SOM, NIT-Warangal
He has been involved in community development programmes in Africa, Australia, India and Sri Lanka.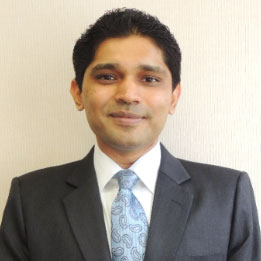 Mr. Saumil Parikh
Mr. Saumil Parikh completed his Degree in Mechanical Engineering from Nanyang Technological University, Singapore. Mr Saumil Parikh is in charge of overall operations and investment management.
He has over 12 years of experience in Trading, Corporate Finance and Investment as well as extensive trading experience in South East Asia, S&C America / Caribbean, USA, UK and Africa in soft commodity deals.
Mr Saumil Parikh has a good track record in setting up and successfully running new businesses, opening up new markets and developing new client & product base. At present, he is part of the Investment Committee of Aditya Birla Sunlife Global Clean Energy Fund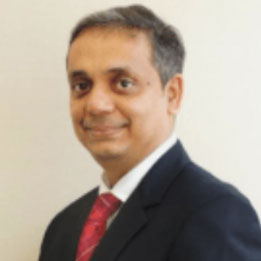 Mr. Lakshman
Lakshman Raghavan, a Chartered and Cost Accountant has a rich blend of experience for over a couple of decades in both industry and consulting. His experience includes both from auditors' and management's point of view in Finance, Audit, and Accounts for several listed/ unlisted companies in the manufacturing and service sectors. His experience with consulting firms include building assurance practice in new territories for large firms and delivering services to large multinational clients across various sectors like Telecom, IT/ITES, Cement, Electronics, Automobile, Logistics, and Power.